It's all in the details
We take the time to do it right so you don't have to worry about it.
Among the services that we provide are:
Standard Service

- Spring Granular Fertilizer
- Fertilizer & Weed Management #1
- Fertilizer & Weed Management #2
- Fertilizer & Weed Management #3
- Fall Granular Fertilizer
Soil Conditioner
Weed Management
Grub Management
Aeration
Overseeding
Fertilizing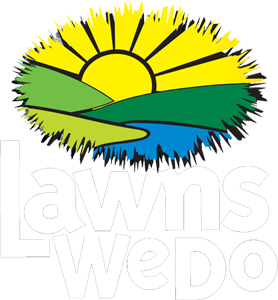 Top Quality Lawn Care with a commitment to customer service
Lawns We Do is committed to delivering professional, top quality lawn care to our loyal customers.
We will develop a responsible lawn care plan that meets your needs and budget.
BENEFITS OF LAWN CARE
Benefits of Lawn Care
Our surroundings have a significant impact on our personal health.
As a setting for work, relaxation, outdoor activities, and pastimes, nothing can beat the benefits of a beautiful and well maintained turf and landscape.
Lawns We Do is committed through the use of its superior lawn care products and by promoting proper cultural, mowing and watering practices to a healthy lawn and landscape. A healthy lawn and landscape is beneficial to people and the environment. Our lawn care and landscape programs are affordable and custom tailored to meet your specific lawn care needs.
Highlighted benefits of a well-kept lawn / landscape and using the professional services of Lawns We Do:
Allergy control: Well-kept, weed free healthy lawns, trees and ornamentals reduce allergens and the likelihood of insect bites and stings. We strongly encourage mowing your lawn no shorter than 2.5 - 3 inches (6.55-7.5 cm). Mowed turf helps control dust and pollen from weeds and grasses.

Cushioned recreational and play surfaces enhance safety.

Statistics show that sports injuries increase 40% when played on poorly maintained sports fields.
Increased property values. A well maintained lawn and landscape can boost the value of your home by as much as 15 percent.

Noise abatement:

Grasses, as well as landscape trees and ornamentals, reduce undesirable noise levels by 20 to 30 percent.

Oxygen production:

A 50' x 50' lawn creates enough oxygen to meet the needs of a family of four every day.

Pollutant absorbents:

Healthy lawns and plant life absorb pollutants from the air.

Temperature reduction:

Grass cools naturally - when street and sidewalk temperatures exceed 100 degrees, the surface of a lawn remains about 75 degrees. Healthy landscape trees and ornamentals provide needed shade for people and pets.

Reducing Costs:

Prudent professional use of lawn care health products as required at the correct time substantially reduces landscape maintenance costs and time to safeguard and achieve a vibrant lush lawn and a healthy landscape.

Increasing leisure time:

Our professional services provide needed leisure time in our fast paced world.
These are only some lawn care benefits.
CULTURAL PRACTICES
Cultural Practices
The following cultural practices in combination with services from your Lawns We Do professional will create a healthy lawn. A healthy lawn is better able to resist weed, insect and disease development.


Mowing and Watering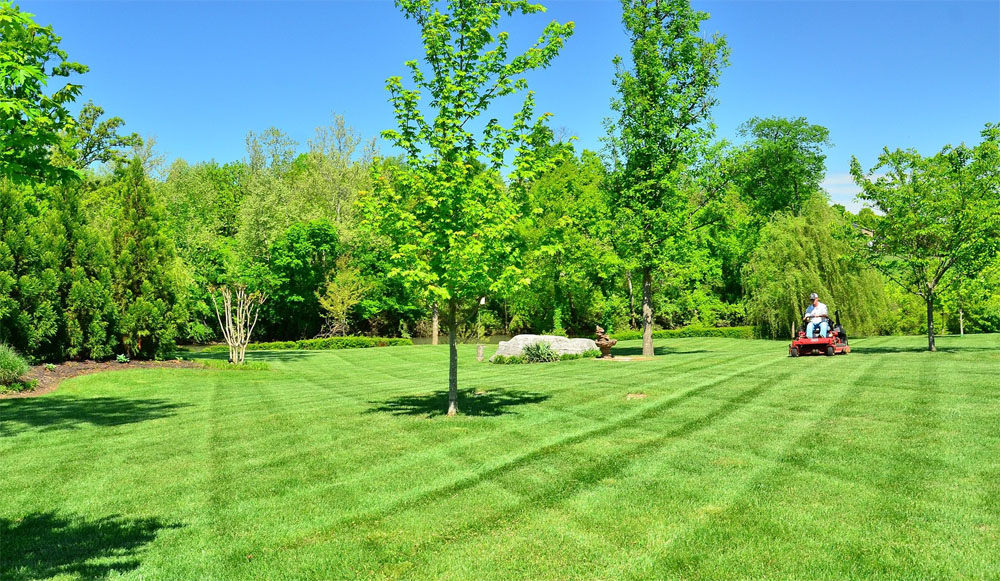 Mowing properly is one of the most important factors in the overall health of your lawn.
The first item to be considered when mowing is height. Lawns in our area contain blends of cool season grasses and should be cut at the ideal 3 inch height. By mowing at this height you are shading the soil beneath the plant and thereby reducing moisture loss. Mowing height also has a direct impact on the root system of the plant. The higher the cut, the deeper the root, and therefore the healthier the plant.
Mowing frequency depends on growth. Cutting should be done often enough so that no more than one third (approximately one inch) of the plant is removed at one time. Mowing once a week may not be enough. Removing more than one third of the plant can injure the root system which could take some time to recover. Mowing should not be done during the heat of the day as this will also stress the plants.
Your mower blade should be sharpened regularly to ensure a clean cut. A dull blade will shred the leaf of the plant opening it to disease. If possible change the direction you mow each time to prevent compaction and wear of the turf.
Clippings should be left on the lawn whenever possible since this adds moisture and nutrients back into the soil. Mulching mowers are ideal. They are designed to cut the clippings multiple times before depositing them on the lawn. If clumps of clippings are left behind, they should be removed as this can smother the underlying turf. This can be avoided by mowing frequently and mowing when the turf is dry.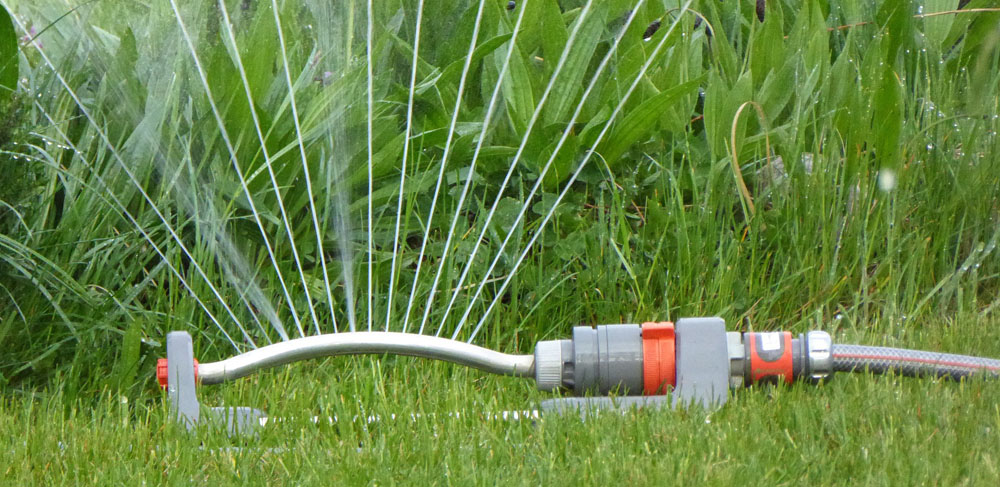 Watering is important in the overall health of your lawn.
A frequently asked question is, when and how often should I water? The simple answer to this is when the lawn needs it. There are a few ways to determine this. There is the footprint test. Walk across the lawn and if the turf does not spring back after a short time, this is an indication that watering is needed. Another way is by observed appearance. Irregular patterns with a purplish hue will appear as the turf begins to show signs of drought. This is caused by the leaf turning over and beginning to wilt so that you are seeing the underside of the grass leaf.
A lawn usually requires between 1 and 1 1/2 inches of water per week. Water heavily and infrequently to promote a deeper root system. Light watering should be avoided since this will only dampen the soil surface and can easily evaporate. Areas in full sun will require water more often than areas in the shade. When watering, place an empty plastic container with a one inch marking so you can determine how long to leave the sprinkler in one area. For larger lawns, consider watering the front one day and the back another day. Lawn watering is best done in the early morning to prevent evaporation. If this is not possible, another time would be early evening.
What makes Lawns We Do more than an average Lawn care service
When you choose Lawns We Do, you choose top quality lawn care. There is simply no other company you can find that matches our excellence.
We are an accredited IPM company and member of the Ontario Integrated Pest Management Association - OIPMA www.oipma.ca